2020 Land Rover Defender - Get More Info
---
"The new Defender will redefine breadth of capability for the 21st Century, combining unrivalled off-road ability with assured and engaging on-road dynamics. I am really excited to be putting it to the test on the Hill."
- MIKE CROSS, LAND ROVER CHIEF ENGINEER
---
The new model will represent 70 years of innovation and improvement; honoring the vehicle's history for rugged solidity while thoroughly remaining a Defender for the 21st century.
---

Designed and engineered in the UK, at Gaydon, the new Land Rover Defender will be unveiled later this year. The new home of global Defender production will be Land Rover's recently opened state-of-the-art manufacturing facility in Nitra, Slovakia. The new Defender will be the toughest and most capable Land Rover, but it will be a very different vehicle to the one it replaces, delivering comfort and excellent driving dynamics alongside traditional Land Rover capability. With an all-new exterior and interior design, as well a suite of the last drive assistance and connectivity features available, the next-generation Defender will be a revolutionary product for Land Rover with even broader public appeal. When it debuts in 2019, the new model will represent 70 years of innovation and improvement in just one model year; honoring the model's history for rugged durability, while thoroughly remaining a Defender for the 21st century.
Ready for anything: New Defender reaches development milestone on World Land Rover Day as prototype fleet hits 1.2 million kilometre landmark.
New challenges awaits: Specifically-camouflaged prototype model is preparing to embark on field-testing with global Land Rover conservation partner, Tusk Trust. Land Rover has been an official partner of Tusk Trust wildlife conservation charity for 15 years, helping to reach some of the world's most remote locations. News of the testing initiative has been announced to mark World Land Rover Day.
Unstoppable capability: Prototype will be put out to work towing, wading and carrying supplies at the Borana Conservancy in Kenya to support vital conservation work
Tested to the extreme: Development fleet will complete more than 45,000 individual tests in some of the world's most inhospitable places. Land Rover engineers have taken the test fleet to the 50-degree eat of the desert, he sub 40-degree cold of the Arctic, as well as up to 10,000 ft altitude of the Rock Mountains in Colorado to ensure the new Defender will take everyday life in it's stride, for even its most adventurous customers.
World Land Rover Day: Land Rover celebrates 71 years of all-terrain expertise on 30 April - the anniversary of its original debut at the 1948 Amsterdam Motor Show. In celebration of World Land Rover Day this year, Land Rover announced plans for the new Defender to complete a final phase of field testing with Tusk Trust, on location in Kenya.
The Defender Through the Years
1948 - The first Land Rover was officially launched 30 April 1948, making its debut at the Amsterdam Motor show.
1958 - Land Rover Series II is launched, building on the success of the Series I.
1961 - Series IIA debuts with several new engines and improvements.
Model range is expanded to include 1-ton and station wagons across the globe.
1971 - Series III launches as a response to growing competition.
V8 engine power is offered on both military and civilian versions of the Land Rover Series III.
1983 - Land Rover 90 and 110 models begin production. Modernized styling, coil spring suspension, and an updated interior are among the biggest highlights.
1990 - Land Rover 90 and 110 models are re-branded as the Land Rover Defender to reflect the vehicle's use by defense forces across the world. While remaining true to its working roots, the Defender sees the introduction of special edition performance and luxury models equipped with air conditioning and automatic transmissions.
2016 - Marking the end of an era, the final Land Rover Defender (a soft-top "90" model) rolled across the production line at 922 on Friday 29 2016.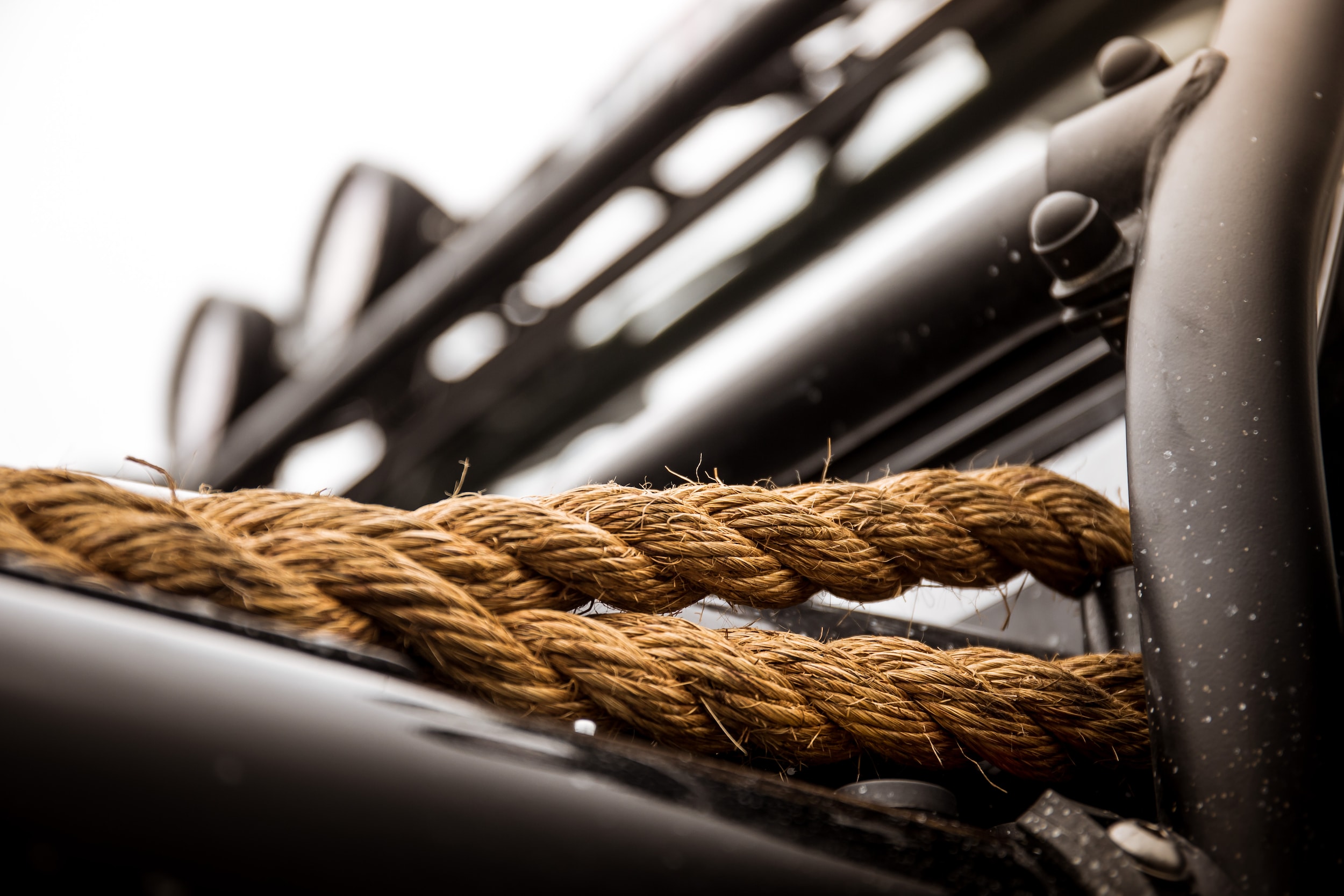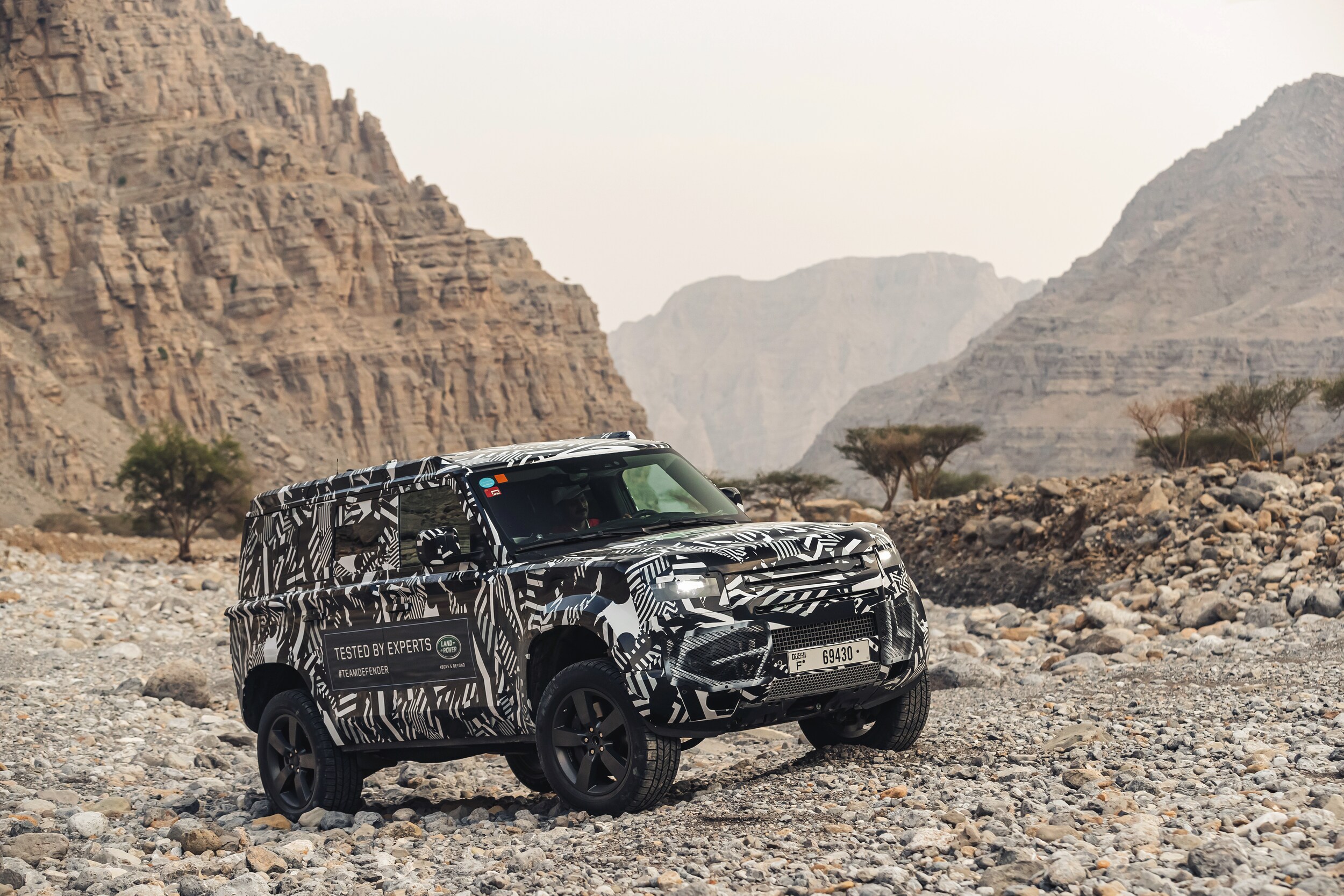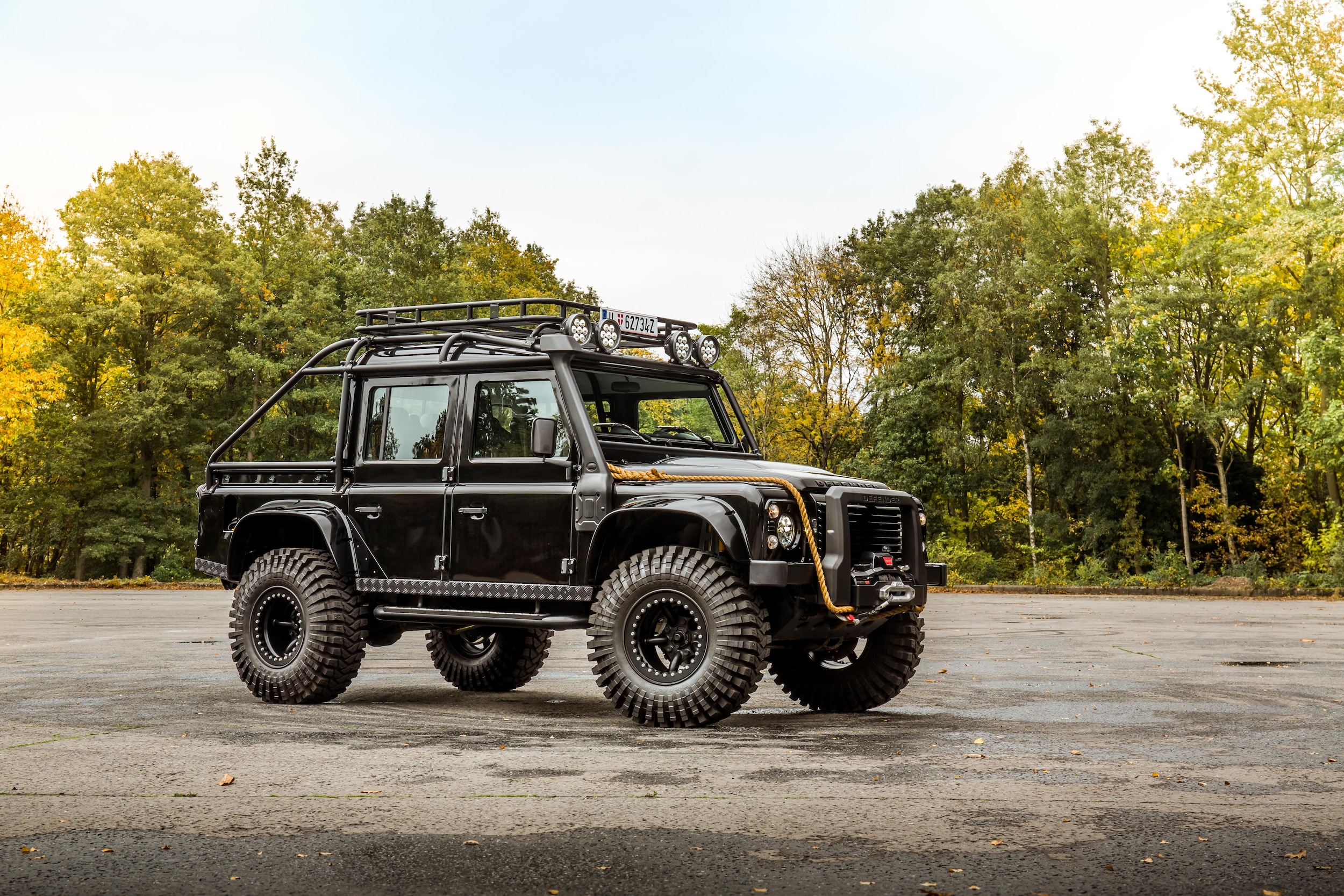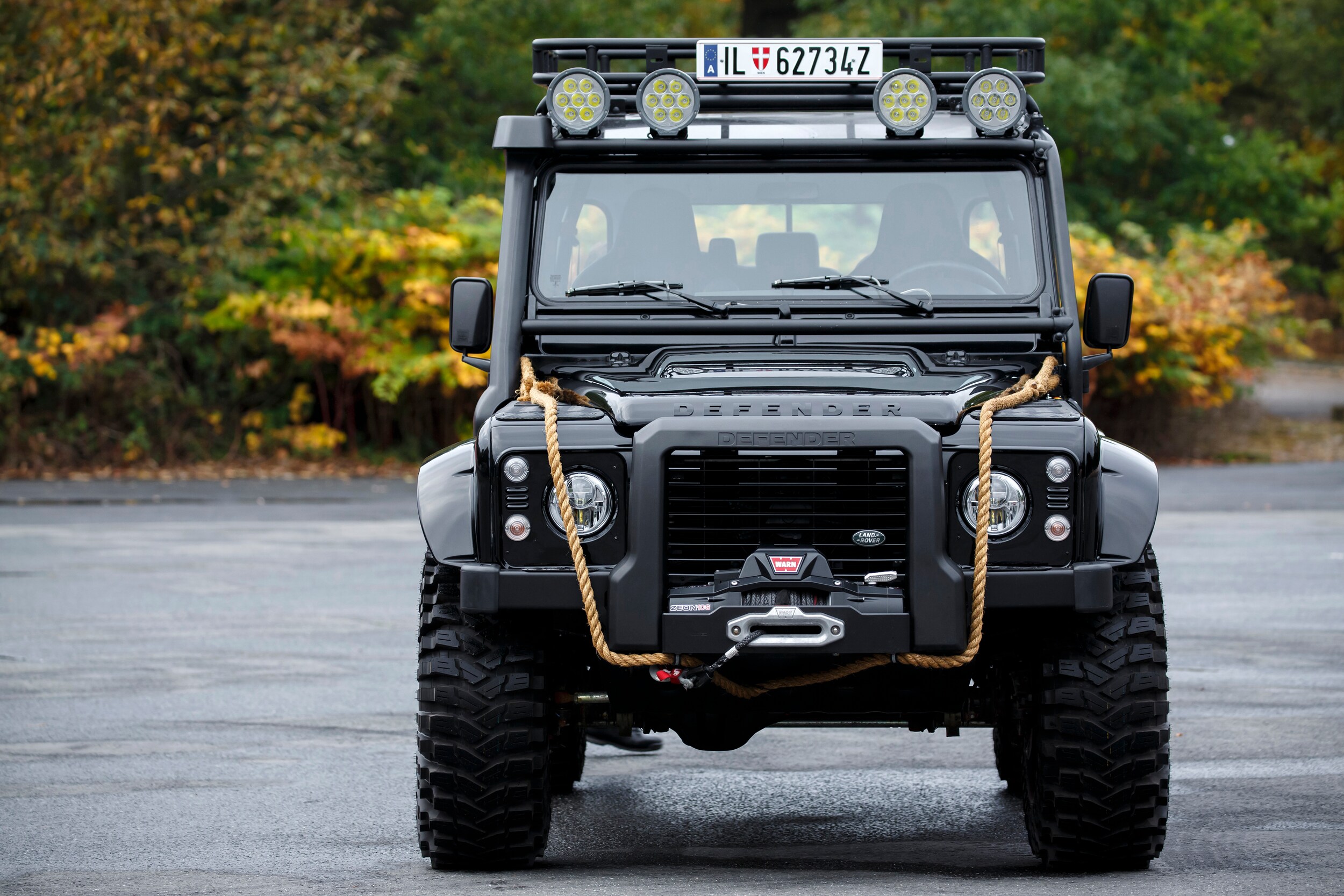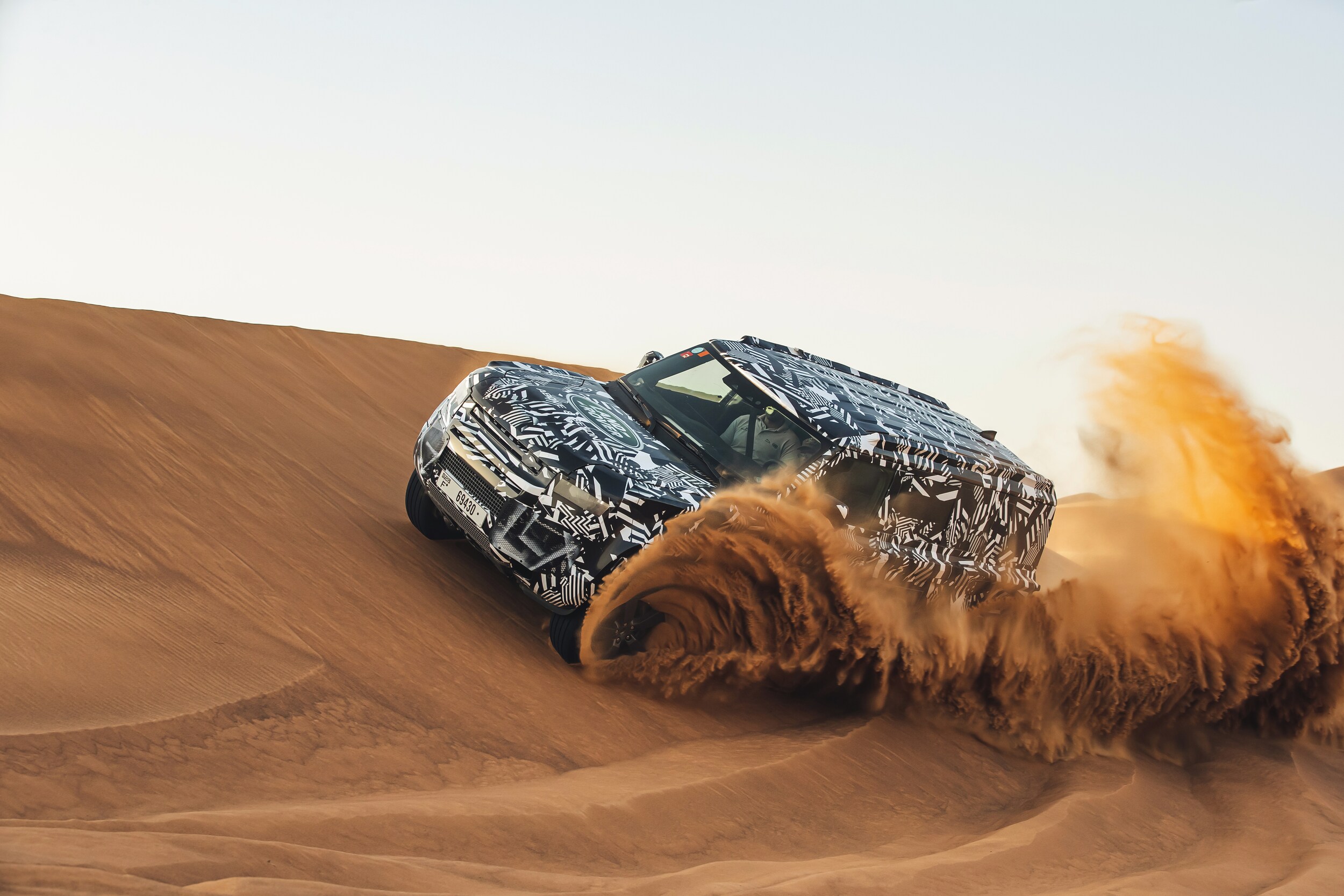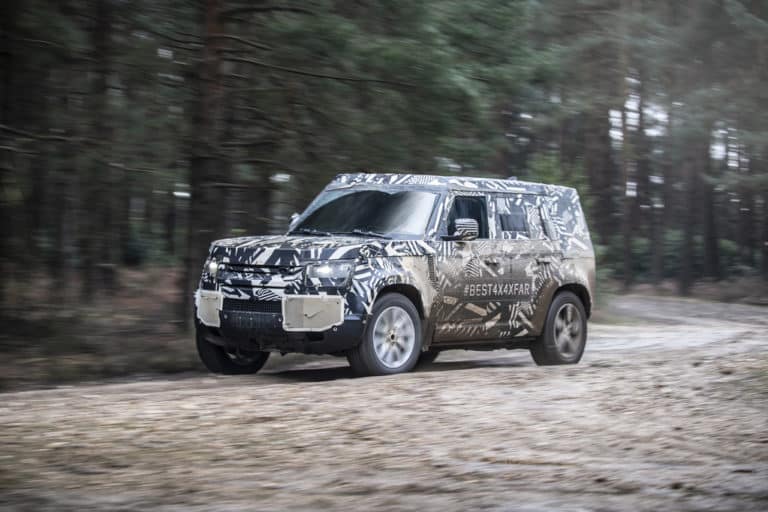 MADE FOR IMPACT
Unique unibody architecture contributes to the Defender being one of the toughest and strongest vehicles we have ever created.
EMBRACE ANYTHING
The Defender confidently takes you anywhere. The vehicle's capabilities are strengthened with outstanding geometry and Configurable Terrain Response.
DESIGNED LIKE NO OTHER
Everything about the Defender exudes quiet confidence, from its purposeful stance to its reductive, sophisticated surfaces.
INNOVATIVE TECHNOLOGY
As familiar as your smartphone, Pivi Pro21 delivers all the relevant information at a glance.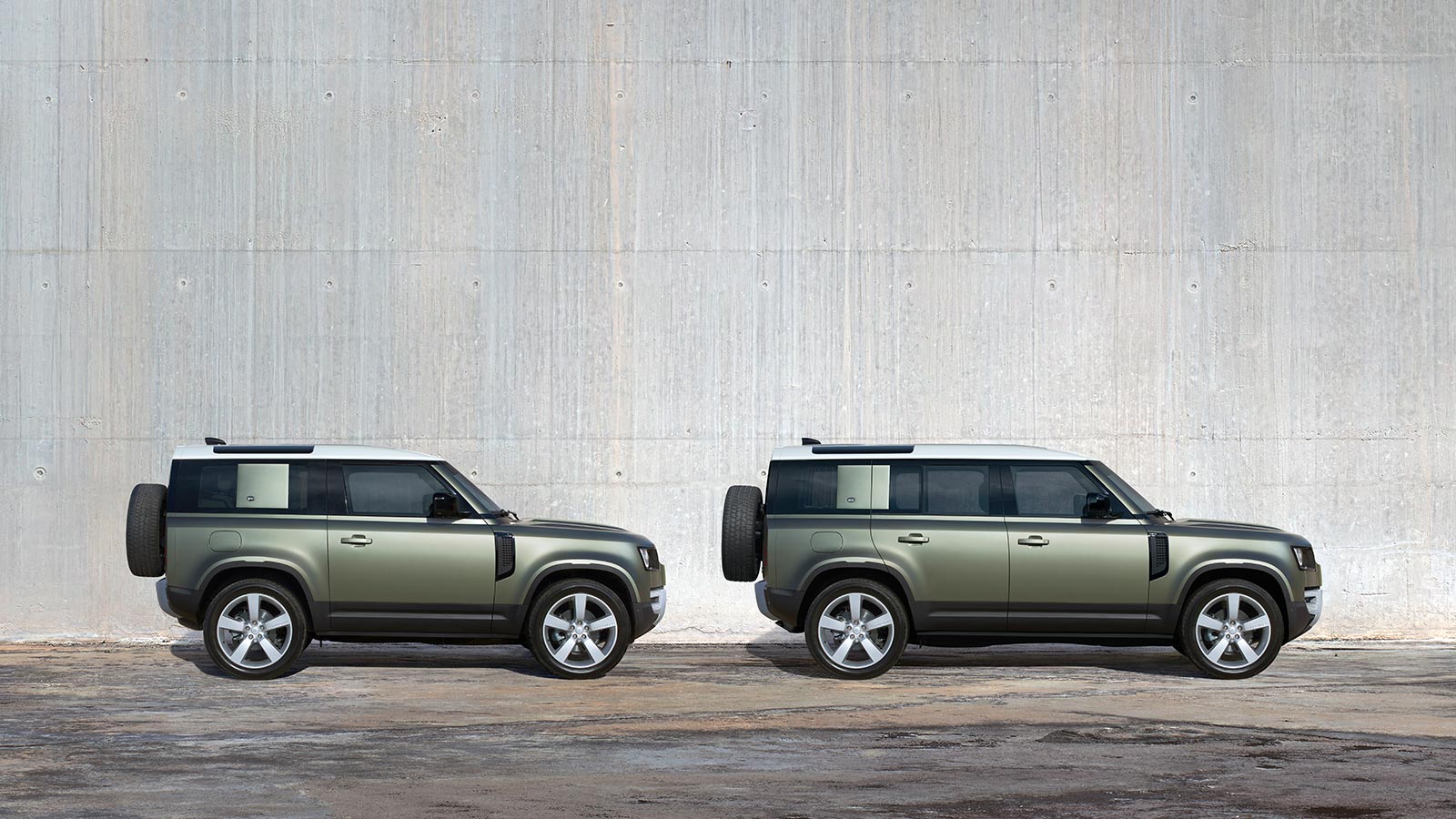 ---
"Few vehicles in the world can claim to be an icon, but that's the only way to describe the Land Rover Defender. It's extremely close to my heart and a vehicle that I've had a close connection with over the decades, so to be able to open this year's Festival of Speed by driving it up the Hill was a real privilege."
- THE DUKE OF RICHMOND
---