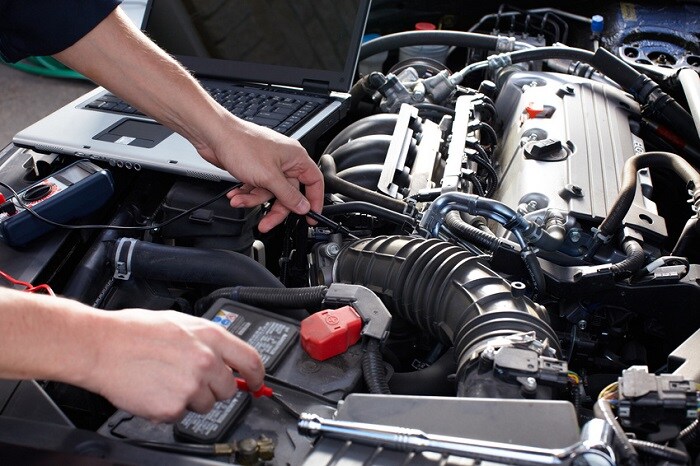 ?
If you've purchased a pre-owned Land Rover model, it's important to stay on top of regularly scheduled maintenance. Remembering your auto car schedule can be challenging, but our Land Rover service team strives to make things simple and easy.?
Importance of Routine Maintenance
Land Rover is known for making SUVs that are rugged, versatile, and of course durable. That being said, every car wears down over time, so the best way to prolong a car's life span is through great auto care. This is particularly true for pre-owned Land Rover vehicles, as they've likely experienced greater wear than newer models.

While many buyers may be intimidated by this fact, caring for a pre-owned Land Rover model can be quite easy. One thing you'll want to do is schedule regular oil changes. Motor oil is an essential lubricant for any engine, but overtime, this oil supply can become clogged with grime and debris, which can reduce its effectiveness.

Fortunately, this issue can be solved by receiving an oil change once every 5,000 to 7,000 miles. Routine oil changes can ensure a long life for your engine by lessening engine friction and the degradation of your engine's components.
Caring for Your Cooling System
Your cooling system is also incredibly important for your pre-owned vehicle. Your cooling system is made up of several parts that are all tasked with temperature regulation.

But like any auto component, this system is also prone to wear. Similar to oil changes, you can preserve your cooling system by having it checked once every 30,000 miles or five years, whichever comes first.
Professional Auto Care in Jacksonville, FL
We've only begun to scratch the surface of long-term auto care. To learn more, you can visit our Land Rover service center. Here at Land Rover Jacksonville, we pride ourselves on being your number one source for all things auto care.