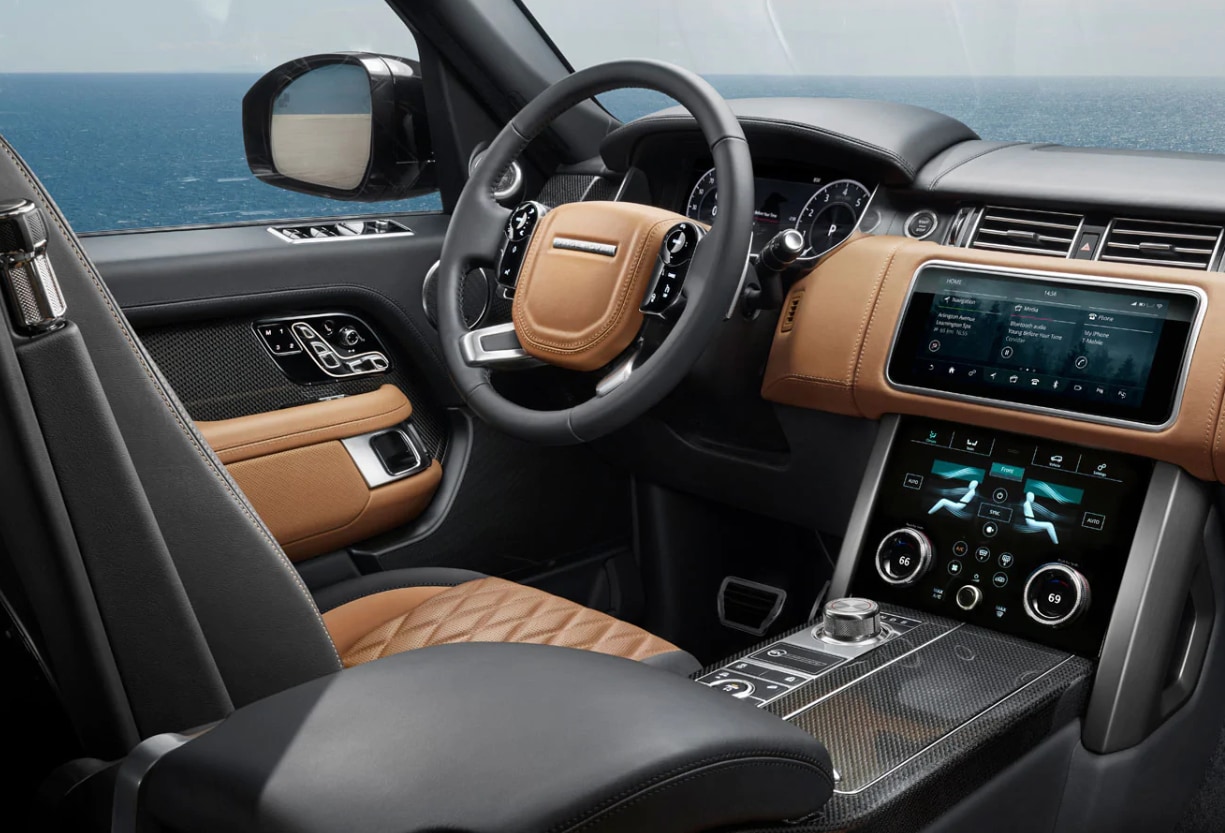 ?
When customers visit our dealership to purchase a new luxury SUV, performance is a key characteristic that they look for. At Land Rover Jacksonville, few models meet the mark of top-tier performance quite like the 2020 Land Rover Range Rover Supercharged edition.
Drive Dynamics
Performance in the Land Rover Range Rover is certainly something to behold. This luxury SUV is meant for more than just the pavement, providing drivers with a driving experience that knows no limits. The ride height of 10.2 inches makes for nimble handling when needed, and the air suspension makes riding in the backseat of the Land Rover Range Rover a breeze. All that said, it is the supercharged base engine that truly exceeds all expectations.
Powerful Engines
The highlight of the performance features in the Land Rover Range Rover is the 3.0-liter supercharged V6 engine found beneath all base models. This six-cylinder titan has a remarkable output of 355 horsepower in baseline packages, but can be tweaked up to 395 horsepower when adjusted for greater performance. The 332 lb-ft of torque isn't half bad either, making for some impressive handling no matter how you spin it.
While the supercharged engine is jaw-dropping, it isn't the only powertrain available in the Land Rover Range Rover. Step up to the 3.0-liter turbodiesel V6 engine and you'll get to enjoy 254 horsepower and 443 lb-ft of torque. The result is an ability to launch from zero to 60 mph in 7.5 seconds. Plus, if fuel economy is your priority, the Land Rover Range Rover can be purchased with a gas-electric powertrain that provides a total of 398 horsepower and a zero to 60 mph sprint time of 6.4 seconds.
Test Drive the 2020 Land Rover Range Rover Supercharged Today
The Land Rover Range Rover is an SUV you won't want to miss at our Land Rover dealership. When you visit Land Rover Jacksonville, our dealers will be thrilled to give you a full-scope test drive so you know what to expect both inside and out.