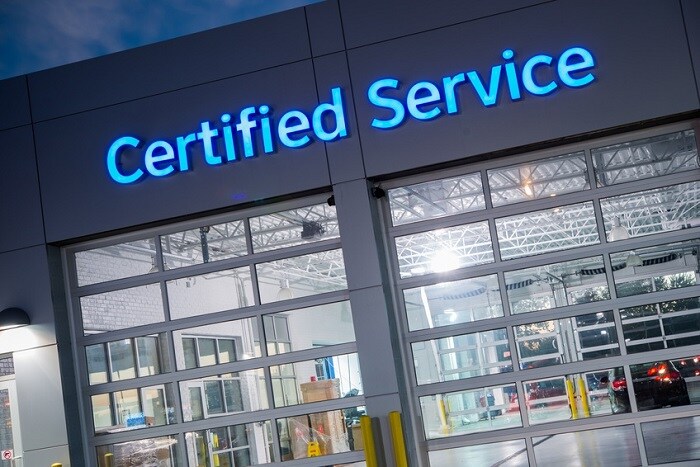 Service and maintenance can go a long way in bettering the long-term well-being of your vehicle. For this reason, our Land Rover service experts at Land Rover Jacksonville have compiled their knowledge to help drivers understand the importance of regular auto maintenance.
Why Land Rover Service is So Important
There are many kinds of routine maintenance that you should monitor throughout the life of your vehicle. While our cars may seem invincible when we first drive them off the lot, they can only maintain their peak performance if they're regularly serviced.
For instance, things like motor oil require routine replacements, as this crucial form of lubrication can only work for so long. Over time, motor oil becomes clogged with grime and debris, which can lead to greater engine friction. After a long period of time, engine friction can cause damage to some pretty essential components. Fortunately, this can be prevented by seeking an oil change once every 5,000 to 7,000 miles.
It's also important to schedule tire rotations and replacements every so often. Your tires are some of the most durable components of your car, but they can only last so long. Ideally, your tires should wear evenly, which prevents them from bursting unexpectedly.

Tire rotations allow your tires to evenly wear all at the same time, which prolongs their overall lifespan. Failing to get a tire rotation can lead to reduced performance on the road. The same can be said if you fail to replace a tire within the appropriate amount of time.
Premium Service at Our Land Rover Dealership
If you're hoping to schedule service for your Land Rover car, you should enlist a team of professionals like those found at our Land Rover dealership. At Land Rover Jacksonville, you can expect service that exceeds expectations and preserves the top-tier quality of the Land Rover brand.