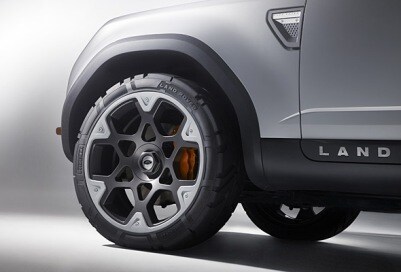 Michelin
$70 OFFER*
September 1-30, 2017

Pirelli
$60 OFFER*
August 26 to October 2, 2017

Bridgestone
$70 OFFER*
August 10 to October 8, 2017

Hankook
$50-$100 OFFER*
August 1 to September 30, 2017

CONTACT US



* Manufacturer National Offer. Other restrictions may apply. Offer must be presented to receive rebate. Offer not valid with any other offer. Offer may not be combined with any other offer. Photo for illustrative purposes only. Call or visit Land Rover Jacksonville for complete details. For information about specific tire rebates or for redemption information, call Land Rover Tire Source Program Headquarters at toll-free 866-740-5267.